Alma Vegetable Garden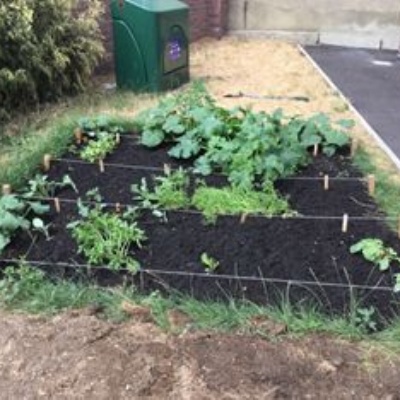 More gardening has been going on at school!
Some of the children suggested growing vegetables so we have created our very own vegetable patch! We planted twelve different types of seeds. We labelled them all and watered them every day. We grew radishes, curly cress and took them around the school for everyone to try. We also grew courgettes which were huge! We gave them to our school chef, Alisha, and she cooked them for us and we had them as part of our lunch. We are waiting for our tomatoes and beetroot to ripen so that we can taste them too.
We are very proud of our vegetable garden!