Jewish Life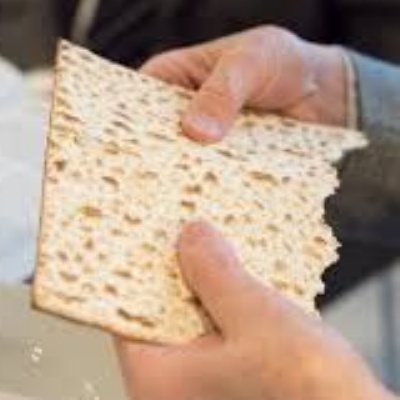 A great way to get ready for Passover is make your own Matzah and decorate your house for the holiday. This blog post has links about how to make Matzah, as well as the list of ingredients to do it yourself.
Do you want to make your own Matzah at home? Watch a video on how to do it or read the instructions!
Here are the instructions on how to make your own Matzah:
INGREDIENTS:
1 teaspoon plain flour - for dusting surface and rolling
1 cup plain flour
1/3 cup of water (or more if needed)
1/2 teaspoon salt
1 teaspoon oil - optional for decoration at the end

EQUIPMENT:
Baking paper or oven tray
Oven
Rolling pin
Mixing Bowl
Timer (16 minutes)
Fork
Watch how a family factory in the U.S. makes their own Matzah!
Watch how a group in Israel home bake their Matzah!
When you have finished making your Matzah, how about decorating the house for Passover?
See some really creative ideas for some inspiration!
**NEW**
For another way of staying sane this year, read Josh's article on how the Howie family are managing seder during the crisis
Enjoy these activities and send in some pictures of your own decorations for us to see!
Email our community email address with any suggestions or tips (community@almaprimary.org) or add them to the comments below!
No comments have been left yet.