The Theme of Colour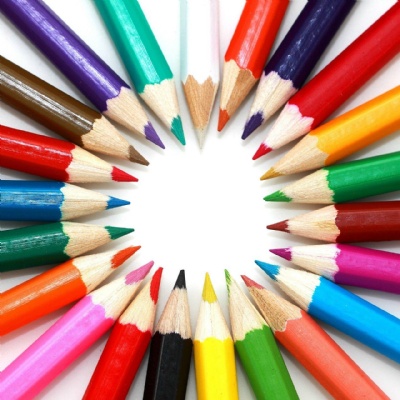 Today's whole school activity is based on the theme of colour and the impact it has on our lives. Listen to Mrs Yalonetzky's audio blog and see the activities below.
Colour.

The word can be used in so many contexts, skin colour, hair colour, colouring, colourful language. It can be used negatively or positively - to embrace vibrancy and difference or to make people feel ashamed of that which should never be shaming.

Colour has the power to help us express ourselves; to brighten up someone's day; to change the mood in the room. Some people are described as wearing their hearts on their sleeves - i.e. that they show others often how they are feeling. But I prefer to wear my colour on my sleeves - and everywhere else too. It can both show and hide what one is feeling.

As many of you know, I chose to wear colourful clothes, drive an orange car and accessorise with bright things. These help me smile when things are more difficult or help me relax after a long day.

The world is full of beautiful colours, how many can you spot when you go for your walk or bike ride? What colours are there around your house or garden?

Your tasks this week Alma primary are:

1: To make a picture diary of all the different colours you can spot on your walk or bike ride; around your house; or in your garden. Can you spot things from every colour of the rainbow?

2: I would also like you to take a picture of yourself wearing your favourite colourful outfit and explain why it's your favourite. Alternatively, draw an outfit that you would like to wear if it were available and why.

3: Write a piece inspired by your favourite colour. You could for instance imagine the whole world suddenly changed into shades of your favourite colour and what impact that would have.
Read Warning by Jenny Joseph, listen to I Can Sing a Rainbow and listen to True Colours.

I hope you have a beautiful, colourful week Alma Primary.

Mrs Yalonetzky