Machaneh Alma - July 2023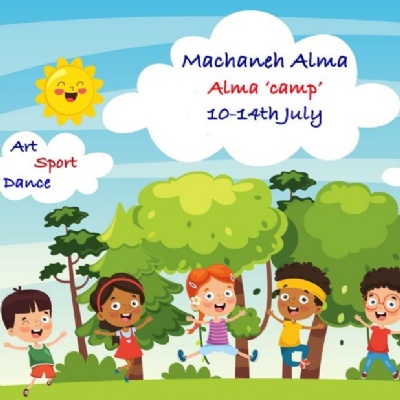 For the penultimate week of school, July 10th-14th, Alma children will be taking part in a special Alma summer camp involving art, music, Ivrit (Hebrew), sport and culture activities.
Each day children will be choosing activities to participate in, along with children from other year groups:
Staff will be sharing their skills and passions, leading a variety of activities including, building a bug hotel, baking, a sports, expressive art, magic and much more.
Our children will also learn about the idea of tzedek (justice) which is an integral part of the Jewish understanding of charity and will participate in a Tzedek project.
Ivrit will also play a big part of our week with Ivrit games and activities for each year group as well as printed menus in Ivrit at lunch time and points for their class if they are heard speaking Hebrew at their lunch table.
Alma Fest: on Friday morning we will be holding our own festival and each year group will perform songs and dances they have learnt during the week.
Alongside Alma Fest the children will be raising money for 'Our Second Home', helping to support refugee children taking part in summer camps and programmes.