Israel 75 Art Project Opening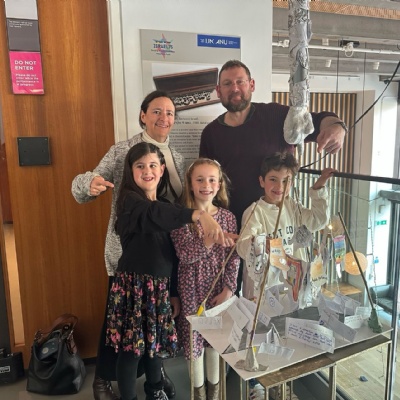 Please enter an introduction for your blog post here.
Year 3 looked at a sculpture from the Museum of Modern Art in Tel Aviv. They then created their own piece of art creating a giant Yad, a map of Israel, and then traced their own hands pointing. Our art work was chosen to be exhibited. The exhibit is open to the public at JW3 for the next three weeks.