Alma supports Norwood Meals Scheme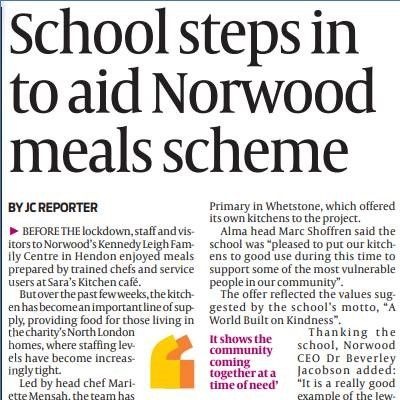 Our kitchen is being used during the current crisis to help cook meals for Norwood care homes.
Alma Primary offered use of its kitchens to support Norwood in preparing meals. This will help vulnerable people and meet growing demand.
Read the article by the JC below!