The Online Safety Act Becomes Law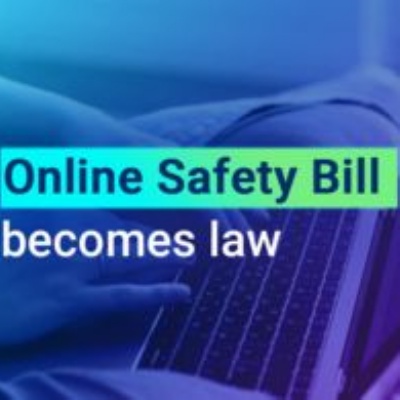 The Online Safety Act achieved Royal Assent on 26th October 2023, placing new duties on social media platforms to protect children and make the UK the safest place in the world to be online.
The key points are as follows -
Legal Responsibilities
The Act places new legal responsibilities on tech companies to prevent and rapidly remove illegal and harmful content.

Companies will also now have a responsibility to stop children from being exposed to harmful materials.

Significant fines will be issued to companies that fail to comply with the new responsibilities, and if the required steps are not taken to protect children online, company bosses could face time in prison.
Zero-Tolerance Approach
The Act takes a zero-tolerance approach when it comes to protecting children from online harm by placing responsibility on social media platforms for the content they host. The new laws ensure that social media platforms:
Ensure the hosting of illegal content is prevented and, when found, removed quickly.

Prevent children from accessing harmful and age-inappropriate content.

Enforce age limits and use age-checking measures where they host content that could be harmful to children.

Ensure they are more transparent about what risks and dangers their site poses to children.

Provide both parents/carers and children with clear, accessible procedures to report online problems.
Adult Empowerment
Adults will also be protected by the Act, which will ensure that they have more control over the content they see online. The Act provides the following three layers of protection for adults online:
Ensures that illegal content is removed.

Enforces the promises social media platforms make to users when they sign up through terms and conditions.

Offers users the ability to filter out content that they do not want to see.
Any social media platforms that do not comply with these laws could face significant fines.
Strengthening Provisions
The changes to law this Act brings will make it easier to charge abusers who share intimate images without consent online, including intimate deepfakes (digitally manipulated content to make someone appear as if they are someone else), and put more offenders in prison.

People who are found guilty of sharing intimate images online could face up to six months in prison.

The Act also ensures that people could face up to two years in prison if they threaten to share intimate images, share intimate images with the intent of causing distress, alarm or humiliation and share intimate images with the intent of obtaining sexual gratification.