Navigating Online Propaganda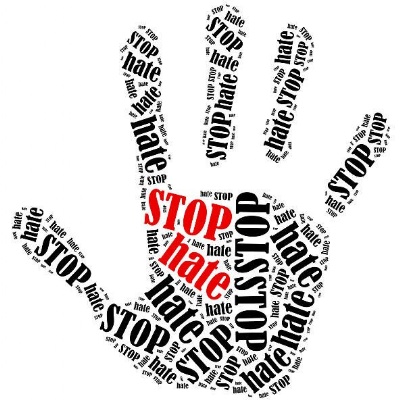 This post provides guidance about how to report hatred that you and/or your children might come across online.
At Alma, we are strongly encouraging our families to pay close attention to the social media that they themselves are accessing, in addition to that which their child may access. Increasingly, social media is being used as a propaganda tool in the battle for hearts and minds. In the present growing conflict, which has unfolded throughout the weekend and the incredibly volatile time in which we unfortunately find ourselves in, explicit and distressing videos have and continue to circulate on a variety of platforms.
CST provides guidance about the impact of social media in spreading fiction, hatred and perpetuating racism and anti-semitism. Because offending posts, messages, articles and tweets are often shared or sent on, either by the victim or perpetrator, the impact of such hatred is increased. If the hatred includes threats or racist incitement, then it will probably be illegal and should certainly be reported to Police, to CST and to the relevant hosting company.
How to report online hate crime
1. Report all hate crime to the Police
If you believe that a website or social media post breaches the law, for example: that it incites hatred against Jews as an ethnic or religious group, you can report direct to the national police online website, True Vision. This site is hosted by the Ministry of Justice, and provides advice on what is a hate crime, how to report hate crime, and much else besides. It also provides direct links to a range of expert organisations, including CST. You can report online via their website: www.report-it.org.uk. Alternatively, if a non-emergency, you can call the police on 101 to report hate crime.
2. Report all antisemitic hate crime to CST
Incidents can be reported to the CST via Facebook, Twitter, the CST website - https://cst.org.uk/, or by calling 0208 4579999 (London) or 0161 792 6666 (Manchester).
3. Collect evidence
It is important to collect evidence of abusive, offensive or threatening social media comments and posts as they are often deleted by offenders as soon as people object to them.
You can do this in several ways:
Take a screenshot of the offensive post, tweet, comments etc and of the offender's profile.

Copy and paste into a PDF document the offending material, and the whole conversation (for context) if relevant, including the time and date of each post or comment.

Take a copy of the URL of the offensive post, tweet, comments etc and the URL of the offender's profile if possible.
This should all be made available to CST and to the Police when you report the incident to them.
4. Report directly to the social media site itself
The social media giants have been slow to recognise their responsibility in combating the hate crime that their tools can facilitate. Many of the largest companies are headquartered in the US and cite freedom of speech as a reason for inaction. They are, however, increasingly aware of their duty of care, and also of the reputational damage caused by their hosting of hatred. The new Online Safety Bill, which has been passed as a law by Parliament, should hopefully help to improve this.
Complaining about online hate crime is gradually being made easier via the social networks' complaints sites. You may, for example, complain via CST's American colleagues at the Anti Defamation League, which connects directly to the companies' US-based corporate headquarters: https://www.adl.org/report-incident
A second way to complain is to connect with an established, campaigning group, focussed on antisemitic content on Facebook, which has achieved considerable success. 'Say No to Hatebook' can be contacted at: https://www.facebook.com/saynotohatebook. Yet another group, based in Australia, provides direct access to Facebook's complaint page: http://ohpi.org.au/a-brief-guide-to-reportingantisemitism-on-facebook/
As well as protecting our children and young people, we should all be mindful of our own mental health and wellbeing and our capacity to manage a constant stream of negativity that is sadly available at our fingertips.
If you need any support with anything mentioned in this post, please contact Mrs Brickman directly.