Online Games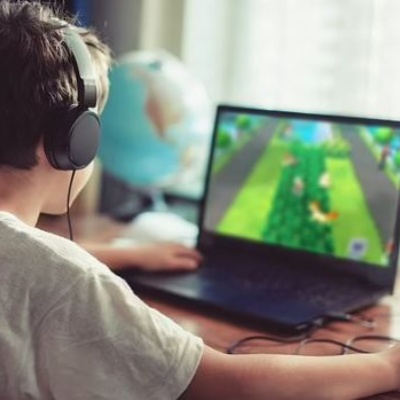 Information about playing and watching games online.
Online Games
Is your child playing or watching others play games online?
Your child could be using Twitch, Steam, Roblox, YouTube etc to access games or watch others play. You need to make sure that what they are viewing is appropriate for them. It is important to talk to your child to see what they are interested in so you can have a look first to see if they are appropriate.
For example: there are games that may appear to be appropriate but are actually horror/survival games and characters can turn more sinister as the game progresses.
It is important to remember that children may be playing the game, watching videos of it on sites such as YouTube or playing replicated versions on Roblox for example.
More information https://www.nspcc.org.uk/keeping-children-safe/online-saf ety/online games/
Watching Online Content
It is important to talk to your child regularly about what they are watching and ensure that they know they should always tell you or another trusted adult if they do see anything upsetting. You can find out more about the type of inappropriate content your child might come across online, how to deal with it and links to further support here: https://www.internetmatters.org/issues/inappropriate-content/learnabout-it/
What can children play instead?
You can use this database to search for games based on your child's for games based on your child's age: https://www.taminggaming.com/en-gb/home
What if my child has seen something inappropriate?
This is a useful article from Thinkuknow explaining what to do and who to contact if you have any concerns: https://www.thinkuknow.co.uk/parents/articles/what-to-do-if-your-childhas-seen-something-inappropriate-online/