Cuffley Day 2 - there was evening, there was morning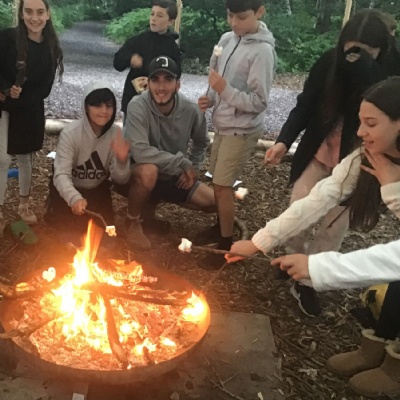 Last night was an adventure!
We played a game with a ball of string. We all had to say something nice and then pass the string to somebody.
It made us feel very connected to one another and reminded us that we have so many shared memories.
Supper was jacket potatoes with different fillings, including real cheese! Eating outdoors always tastes better! We sat in the yurt with a huge fire singing songs, including a funny one about a shed with a tennis court! We also solved a lot of riddles.
The best part of the evening was finding sticks in the forest and then using them to toast marshmallows. They were delicious!
Eventually we went back to our pods to chill and get ready for bed. The beds were cosy and comfy and we talked for a bit but soon fell asleep after an adventure-filled, energetic, fun day.
This morning we had cereal and toast in the yurt!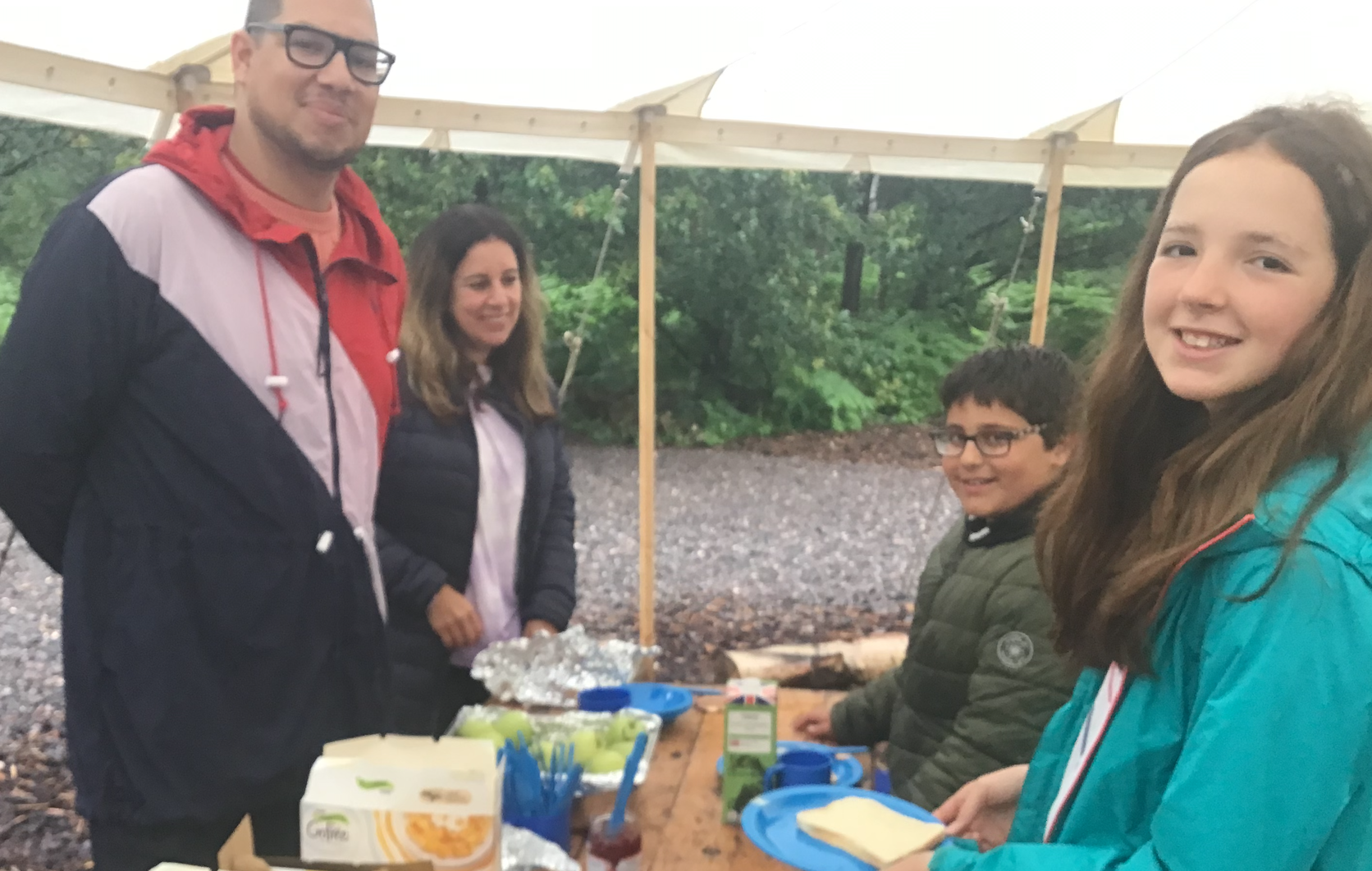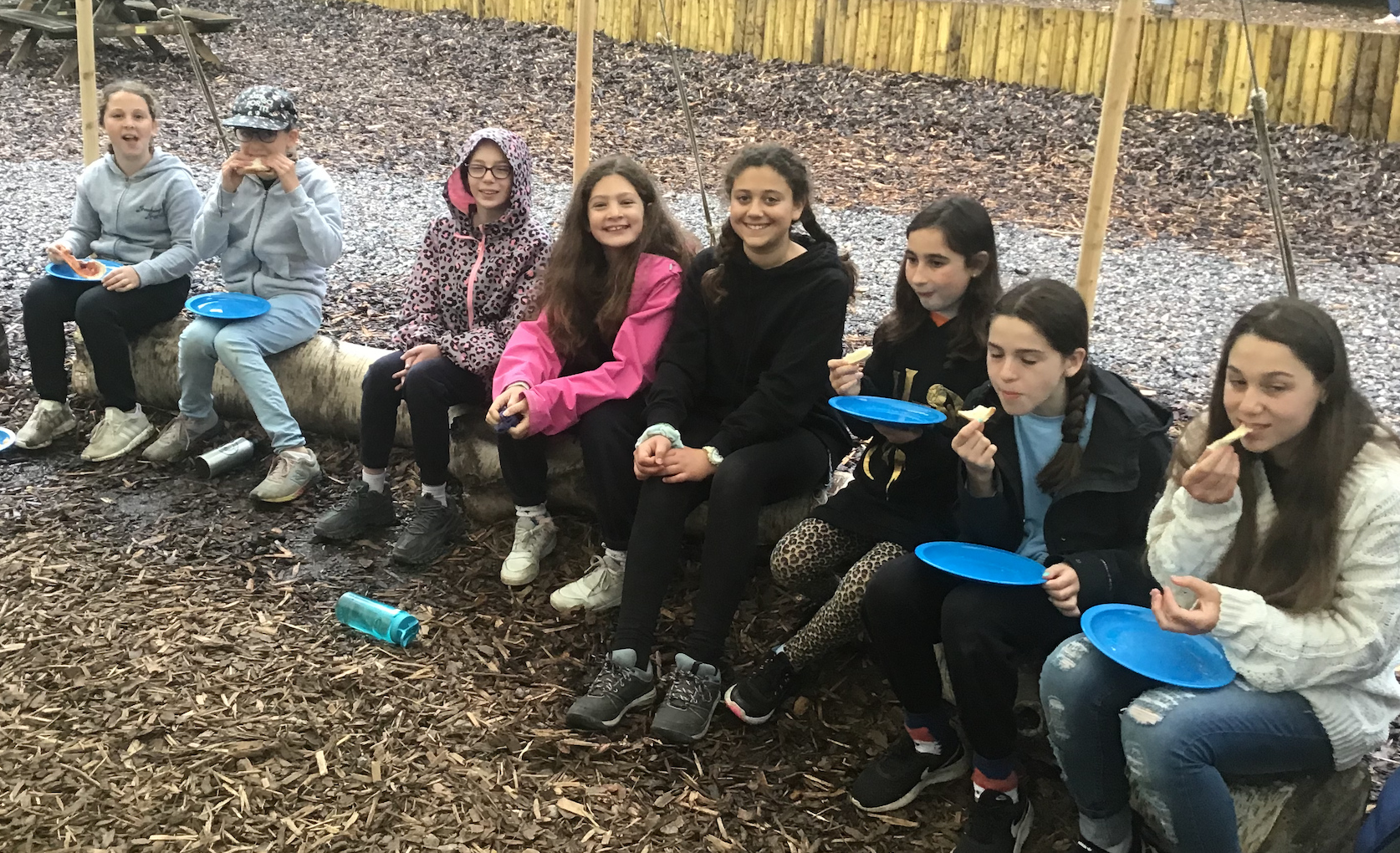 Reported by
Annabelle and Maya B