Israeli Dance Institute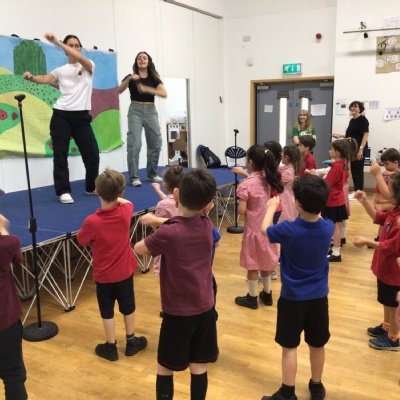 Eden Primary and Alma Year 1 classes dance together!
Yael from the Israeli Dance Institute visited us on Friday to lead us in Israeli Dancing. Children from Year 1 at Eden Primary also joined the fun! We had a fantastic time singing and dancing, culminating with some great moves from our shinshinim.