Year 1 go to the Finchley Library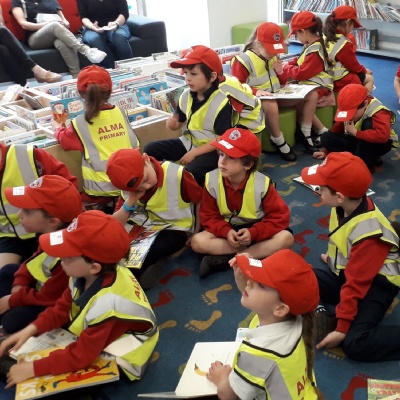 Year 1 browsing books in the library.
Year 1 visited Finchley Library! We took a bus along the High Road and we got off at the library. We talked about all the different types of books that we could think of - diaries, fiction, non-fiction, travel guides, biographies and many more! We watched how to take books out of the library and return them, as well as taking part in a really fun scavenger hunt, looking for books that had ice creams in them, books about trains, and books about pirates. What a fun morning!