Forest School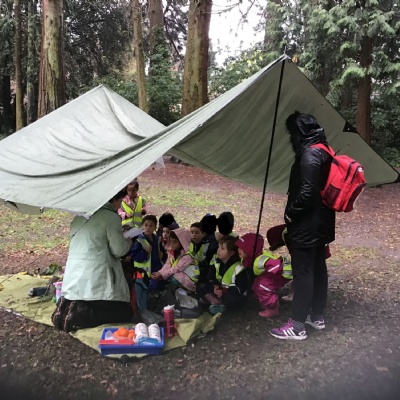 Reception brave the rain to go to Forest School.
Each week, the Reception children are going to take part in Forest School with a dedicated leader (Adele Silk) teaching them all about the exciting flora and fauna to be found in the park and allowing them to explore nature in a safe space.
It was quite an adventure in the pouring rain, but Reception were well prepared in their waterproof clothes and boots.
Reception loved sharing stories about the different things they found: leaves, pine cones and spiders today! The children then sheltered from the rain to listen to an exciting story. We can't wait to go back to Forest School next week!