Halloween in Year 3!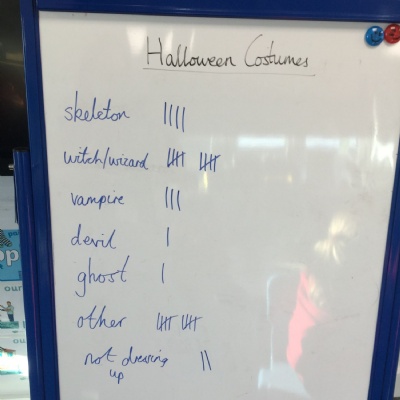 Year 3 have been combining their maths learning with what interests them.
In Year 3, the class discussed the best way to record what costumes they are wearing for Halloween 'trick or treating'. Year 3 chose to record their data on a tally chart. Which is the most popular costume? Which is the least popular costumes? How many children are not dressing up?