Britannia- Who Do You Think You Are?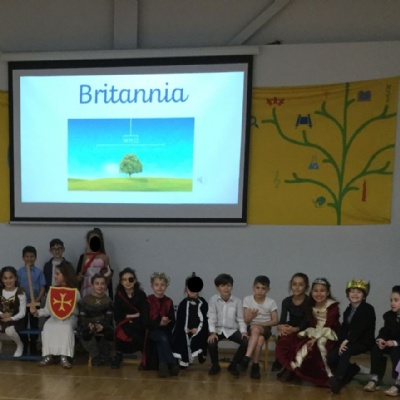 Year 3 gave a fantastic performance of their play which was about the history of Britannia- the female personification of the British Isles.
The children were able to transmit a huge amount of information about Great Britain starting from the dinosaurs and moving through thousands of years of history to the modern day.
The performances were often amusing and the children were able to learn their lines well, speak clearly and project their voices to the back of the school hall. What fantastic actors we have in Year 3!