English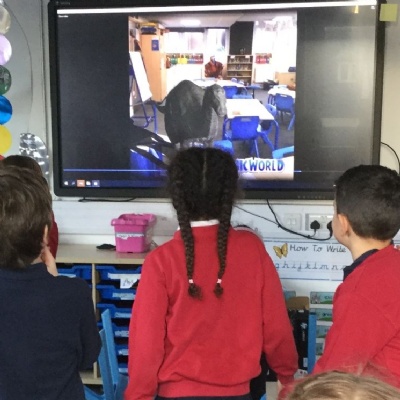 Year 3 were shocked to discover that a dinosaur had invaded their classroom while they were at morning break today. The classroom was secured with "caution" police tape to prevent any danger. When the children entered, they saw that tables and chairs had been upturned and, mysteriously, green footprints were dotted all over the floor.
A security video showed the children that a dinosaur had, in fact, invaded their classroom!
Connecting their topic of One Million Years in Britain with English, the children will be interviewing key witnesses and writing newspaper reports about their exciting discovery!