First Aid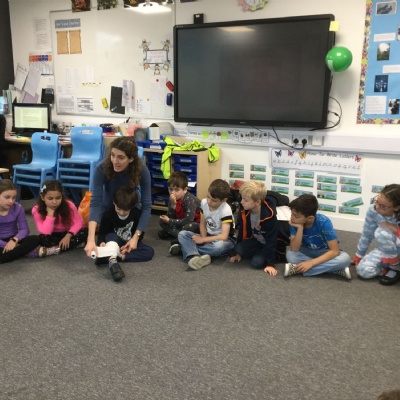 Special visitor- Emma Davies
Emma came to visit Year 3 today to teach us about First Aid. Emma taught the children the preliminary steps to help save a life:
The children must first check for danger. They then have to touch the victim's shoulders to see if they are alert. They then say "open your eyes if you can hear me," because a victim may be able to do this small movement even if they are otherwise hurt. The airways must then be opened and then they must listen to the victim's breathing.
Year 3 got the opportunity to practice these steps on a dummy and each other. They also learnt how to wrap bandages.
Thank you to Emma for a very informative morning.