A Portrait of Respect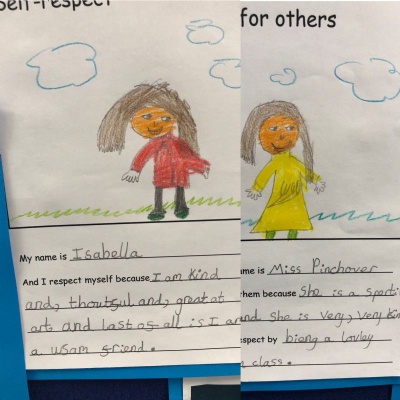 Year 3 think about respect for themselves and others.
In the lead up to Yom Kippur, and as an important part of our RSHE lessons, Year 3 have been thinking about the significance of respect, both for themselves and others. The children each drew portraits of themselves and of someone else setting out the reasons why they respect them. The children thought about what they are good at and the qualities, abilities and achievements that they admire in others.
The portraits above have been created by Isabella, who has given an accurate description of herself- kind, thoughtful, great at art and an awesome friend! Isabella chose the Year 3 class teacher, Miss Pinchover as someone she respects because she is supportive and kind. The portraits are displayed outside the Year 3 classroom. Please come and have a look!