Go Ape!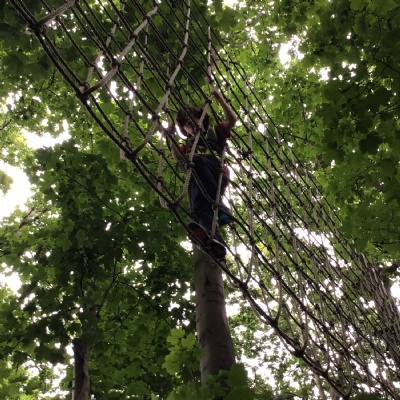 Year 4 enjoyed a great day at Alexandra Palace today. We travelled by coach, enjoying a sing-song on our journey!
We set up camp in a lovely grass area and played team games, such as passing the hula hoop in our circles without breaking our chain of hands, hockey relays and a frisbee tournament. It was great fun!
Next, it was the main event: Go Ape. We were all incredibly brave as we made our way around the sky-high obstacle course. We used balance and coordination to master the Button Bridge and Half Noughts and Crosses before victoriously speeding down the mightily high 43-metre zip line. Some of us were more scared than others, but we supported our team and all made it through, even Mrs Grunwald and Miss Rosehill! It was a fabulous day out and a great way to round off Year 4. If we can master this Treetop Adventure, we can do anything!