Litter pick and number day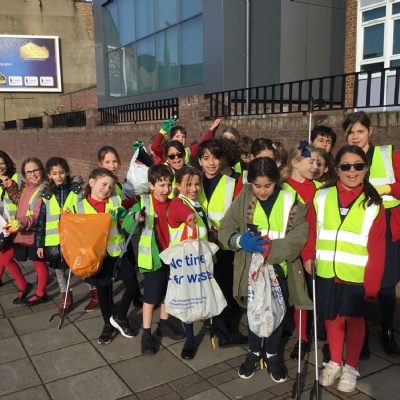 Year 4 is looking after the local area!
For 'Number Day', Year 4 were asked to think of something related to number to be sponsored for. Year 4 chose a timed 'litter pick' and went out into the local area to tidy up. Each child collected litter for 36 minutes totalling 1080 minutes! All the money for raised went to the NSPCC.